About Us
Interworks Contracting Ltd. provides construction management and general contracting services' in commercial construction to the Edmonton and surrounding provincial area. The market areas that we serve are schools, medical institutions, provincial/federal facilities, retail, and private development focusing on commercial leasehold improvements, alterations, and new construction.
Jeffrey Wolansky
Director / Owner
Jeff has been involved in construction since the early 70's, and during the course of his career he completed the carpentry apprenticeship program and received an inter-provincial journeyman certification. To further his construction understanding, He also completed the N.A.I.T., a 2-year Building Construction Technology program in the early eighties.
Since 1985, he has been committed to commercial interior general contracting and performing all management duties including project site coordination, estimation and project management. With the last 16 years in ownership, he has enjoyed the challenges of starting a new company and managing its continued growth.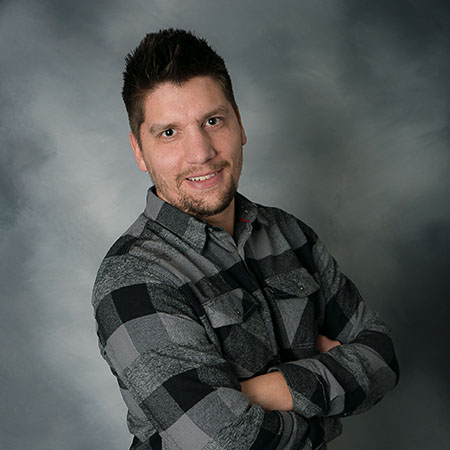 Asa Irmen
Project Manager/Estimator
Graduating from NAIT as an Architectural Technologist. Asa joined Interworks in the spring of 2010, While attending school, Asa worked for his father's construction business, where he gained some hands-on skills and experience coordinating and understanding the various trades used. Asa's employment with Interworks began with assisting in preparing project tenders, reviewing the specifications and drawings to determine the trade requirements and prepare tender documents for final closing. In his 7 year period with us, Asa is now our senior estimator /project manager addressing all requirements of tendering, managing and closing out projects. To further expand his construction knowledge, Asa is currently enrolled at NAIT completing his Bachelor of Technolgy in Construction Managment.
Al Chapman
Safety Officer
Al enjoyed a previous career (26yrs) with Finning/Caterpillar, where he was employed as a senior parts consultant. Having been involved with Finning's Global Safety Program, Al embarked on a new career as Interworks Contracting's safety officer after his retirement from Finning. This came at the time when the Alberta Construction Association, along with government input, mandated construction companies to implement company safety programs. Since 2004, Interworks has maintained a Certification of Recognition ( COR ) and has never experienced a serious incident on any projects.
Garvin Duncan
Project Manager/Estimator
CET / Engineering Technologist
Garvin's experience in construction began soon after he completed his Engineering Diploma at NAIT in 2012. He started working as a Project Coordinator with Waiward Steel providing project coordination and supporting project managers to complete various site specific and project related responsibilities. From Waiward, Garvin later moved into a Project Coordinator role with Monteith Building Group providing onsite support and management during the construction of the John Paul II High School in Grande Prairie, Alberta. We are thrilled that Garvin has decided to join our PMO Project Management Team in Edmonton where he has since completed his C.E.T. certification with the Association of Science and Engineering Technology Professionals of Alberta.
Company History
Incorporated in the year 2000, Interworks Contracting Ltd. has developed a strong team of employees with years of experience providing a personalized service to each project and achieving customer satisfaction and project completion in a timely manner.
Interworks Contracting Ltd. is fully insured, bondable and maintains certification with the Alberta Construction Safety Association's C.O.R. program (Certificate of Recognition).